About Us
Local locksmiths business serving Rehoboth Beach and surrounding areas
since 1972
Call for commercial and residential locksmith services and a wide variety of security products.
Penn-Del Lock is Sussex County's trusted locksmith. Located in Rehoboth Beach DE, we proudly offer our professional locksmith services to surrounding locations including Bethany Beach, Long Neck and Lewes DE. Contact us anytime for our 24-hour emergency services, or order our home security products today.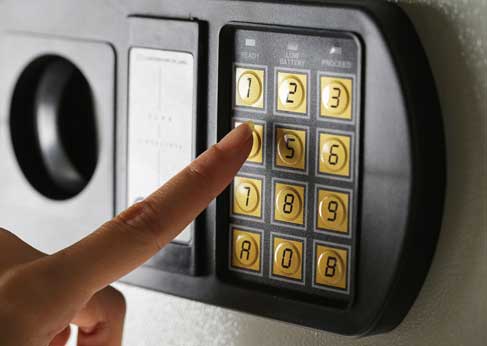 Service Areas
Rehoboth Beach ● Bethany Beach ● Lewes ● Long Neck ● Georgetown ● Milton ● Millsboro ● Seaford ● Ocean View ● Fenwick Island
24 Hour Emergency Locksmith service
Testimonials
These guys saved my bacon. Rented a house in Primehook for the week and my wife lost the house keys! Both the front door and the storage shed. They were able to pick both locks, pull the cylinders and make new keys that fit perfectly. Keith and Jimmy were the two smith's that helped me out, real professionals. Highly recommend them!
Frank B. (Google Reviews)
Jeff is the best locksmith I have ever encountered. I have used him at my Dewey Beach properties for complex tasks such as a timer entry system for my pool and fixing a sliding door lock (that was time sensitive as well). Jeff handled both with ease. When I needed him there are 4PM to change locks after a closing, he came as well. If you need a locksmith, Jeff at Penn-Del is the person to call!
David M. (Google Reviews)
Locked out at 6:30 am Sunday…Penn-Del to the rescue! Very reasonable price for emergency house call…Thanks so much!
Deborah S. (Facebook Reviews)
5 Stars is not enough. I have used Penn-Del Lock for both personal and business over the last 15+ years and they NEVER disappoint. From a basic key made to major projects Jeff and the staff always provide nothing but the best in workmanship and service!!! There is no other choice for me.
Tyson Mayers (Google Review)
They are great people very helpful and very professional I would highly recommend them for your locksmith needs
Claire & Jimmy Nicholson (Google Reviews)
Jeff arrived in a short amount of time, price was reasonable, finished job quickly, and very nice and professional. I would call this company again.
Frances Oakes (Google Reviews)
I love this company. Very friendly, efficient and trustworthy. Highly recommend!!!!!
Denise Poulin (Google Reviews)
On very short notice Jeff fit me in to his busy schedule. He arrived early and did an excellent job including making keys on site. I highly recommend him and his company.
Robert N (Google Reviews)
I highly recommend PennDel lock. Jeff responded immediately when I was locked out of my home. Jeff had us back into our home within minutes. If you ever need a locksmith you should call PennDel lock.
John Lazo (Google Reviews)
Keith is pleasant to deal with and very professional. I called him and an hour later he met me at my house to unlock the deadbolt. Would recommend Keith and this company for future use. He has my business!!!!
Justin Reed (Google Reviews)
This past Sunday, we discovered we had lost all of the keys to our camper with a trip planned for the next day. Called Jeff, and he was there in an hour and solved the problem with new keys-not an easy feat when Recreational Trailers have weird shaped and hard-to-find blanks. Jeff was super friendly, and was unflappable when the door was stubborn. I highly recommend Penn-Del and I will be a customer for life!
Steve Selway (Google Reviews)
We hired Penn-Del to set up a master key system for our 18 bedroom B&B. We had Keith help us from start to finish, and he was fantastic to work with. We have since called them for 2 other door lock issues and they came right out and did a great job. Highly recommend these guys!
Tj Wrangler (Google Reviews)
Great experience on time friendly and actually saved me money on the deal . Was cheaper than the quote and would recommend Penn-del to anyone who needs a professional locksmith
Linda Palermo (Google Reviews)
Very quick response on a Sunday night. Steven was at our house in 30 minutes. He was extremely pleasant, helpful, and updated us on his ETA. We were back in the hoise in minutes. Highly recommend Penn Del Lock and their high level of service.
Jonathan Weisser (Google Reviews)